Description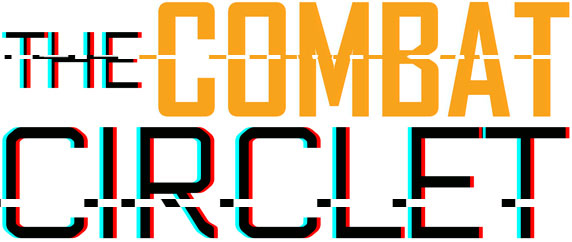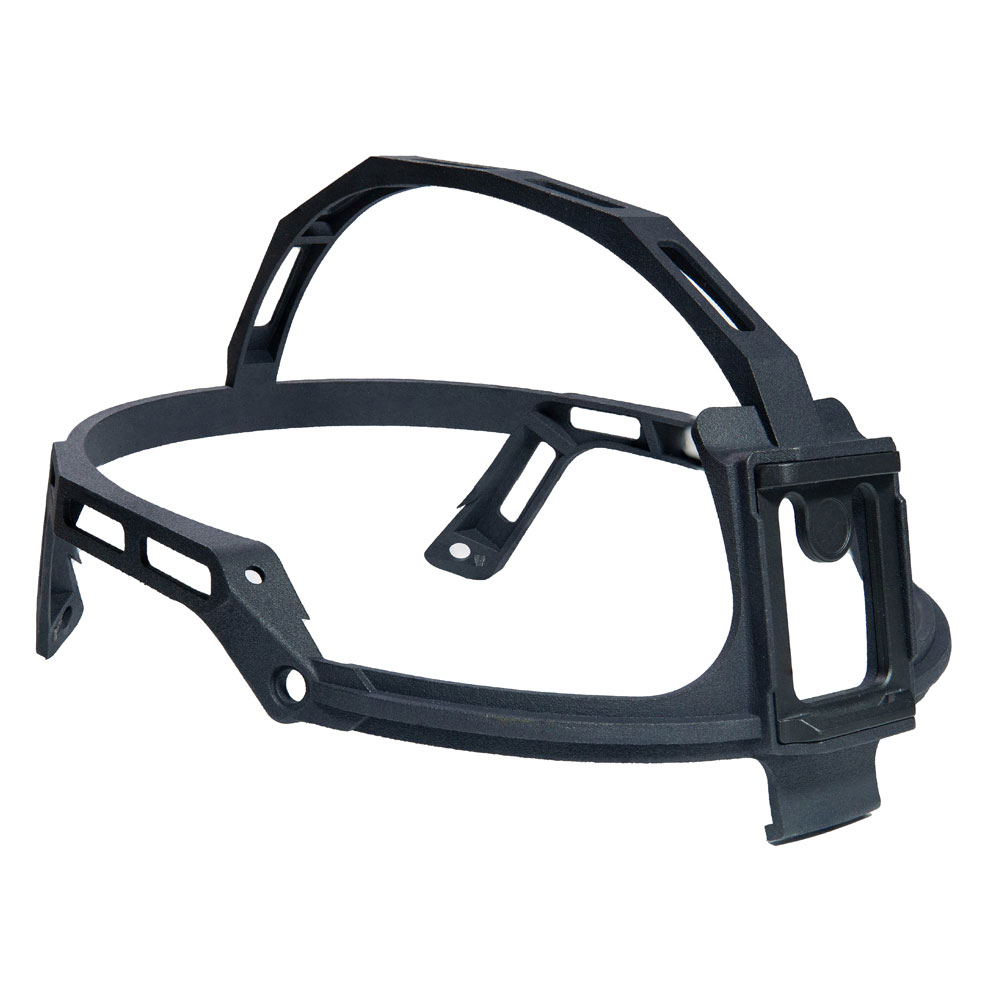 A major weakness of the common three-hole NVG-mounting shroud lies in the fact that they require three holes to be drilled into the front of the helmet shell.  This weakens structural integrity where you need it most.  Several analyses of helmets damaged in combat indicate that the front of the helmet is the region most frequently impacted by bullets and frag.  [1, 2, 3] (In one analysis, 72.4% of shots entered through the front of the helmet. [4])
A major weakness of the common one-hole shroud lies in its lack of lateral stability.

On boltless helmets, shrouds are typically affixed to helmet shells with adhesives such as epoxy.  This can reduce the longevity of the helmet, and adversely impact stability following thermal cycling or in temperature extremes.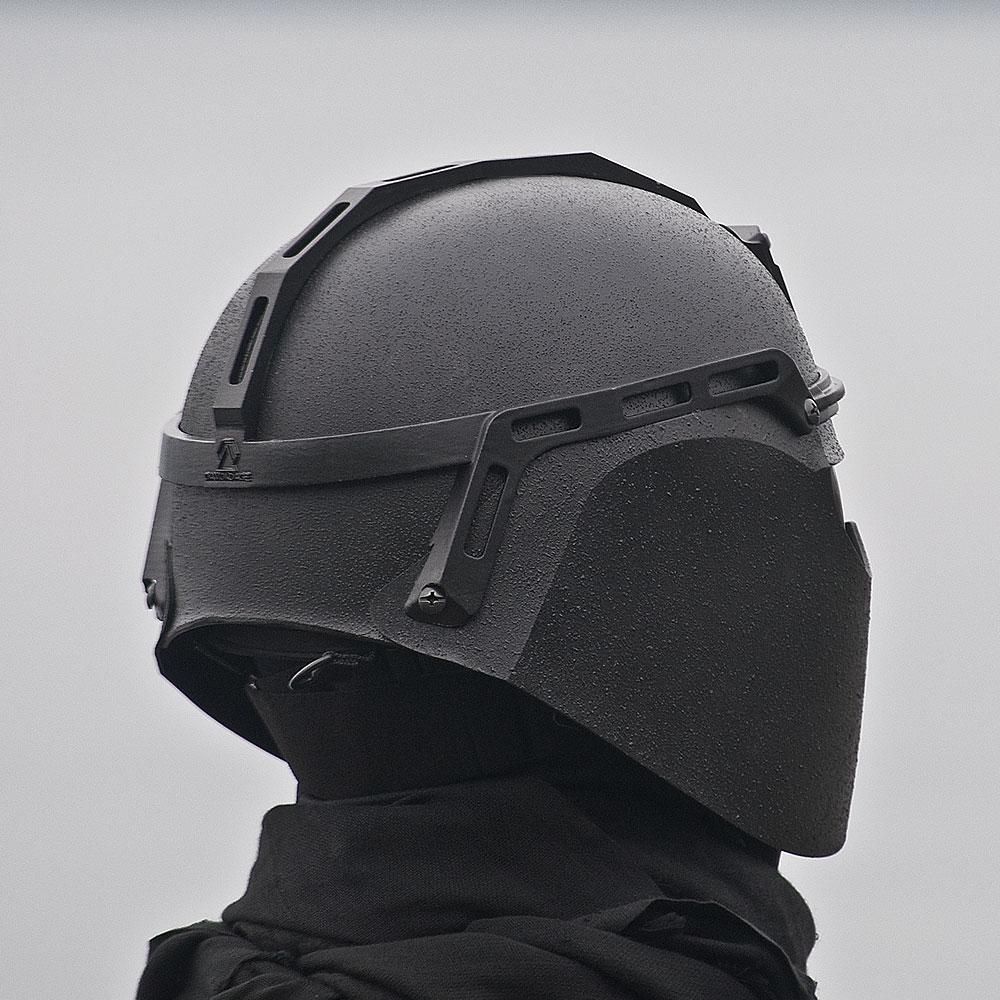 The Circlet also contains M-Lok mounting slots on the sides of the helmet, for easy attachment of accessories such as lights, comms, IFF, etc.
The Circlet's crest, over the crown of the helmet, also contains M-Lok slots. These can be utilized for the attachment of forthcoming modules, such as Ghille and camouflage helmet cover modules.
The Combat Circlet is manufactured from tough glass-filled polymer, with an aerospace-grade NVG bracket. Like the NeoSteel helmet itself, it's capable of sustaining tremendous abuse in service.
The Combat Circlet is an NVG mounting platform that sidesteps all of these problems.
It requires no holes drilled into the helmet shell, and doesn't rely on an adhesive bond.
Yet it is highly stable, for it securely fastens to the NeoSteel helmet's retention system bolt holes, and it has an arm that clips onto the helmet rim.
For further stability, the rear bar can be tied down onto the rear helmet rim.
1. J. S. Maughon, MC, USN, An Inquiry Into the Nature of Wounds Resulting in Killed in Action in Vietnam, Military Medicine, Volume 135, Issue 1, January 1970, Pages 8–13
2. Kosashvili Y, Hiss J, Davidovic N, et al. Influence of personal armor on distribution of entry wounds: lessons learned from urban-setting warfare fatalities. J Trauma. 2005;58(6):1236-40.
3. Ran Y, Yagudaev M, Kosashvili Y, et al. Anatomic distribution of bullet head injuries in combat fatalities. J Trauma. 2010;69(3):541-3. 
4. Gofrit ON, Kovalski N, Leibovici D, Shemer J, O'Hana A, Shapira SC. Accurate anatomical location of war injuries: analysis of the Lebanon war fatal casualties and the proposition of new principles for the design of military personal armour system. Injury. 1996 Oct;27(8):577-81.