LIBERATOR
$650.00
Ultra-thin Level II armor system. BALCS-Cut.
Includes a Beez LVR BALCS armor carrier.

Model: Liberator 
Threat Level: II
Gender: Neutral  
Ballistic material:  DuPont™ Kevlar® UD, UHMWPE
Cover: Waterproof Ripstop Nylon
Weight (Areal Density):  0.77 pounds per square foot
Thinness:  .135″
Average BFD, .357 Mag:  38.9mm
THE LIBERATOR OFFERS OPTIMAL THICKNESS, OPTIMAL COMFORT AND FOR MOST, OPTIMAL PROTECTION.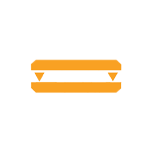 The Diamond Age Liberator Level II body armor is the thinnest armor panel available anywhere.  At just 3.5mm in thickness, and with flexibility that allows it to drape like an article of common clothing, it is both the most comfortable and the most concealable armor system.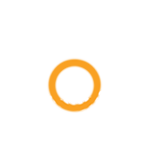 Made with DuPont's newest and most advanced unidirectional Kevlar materials, the Liberator is the ideal armor solution for police officers, first responders, and security personnel.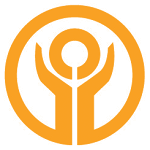 "What level of protection is right for me?"
This is a frequently asked question, and for those who are not SWAT or military personnel, the FBI's statistics provide a clear answer: Level IIIa threats, like the .44 Magnum, .50 Caliber, 5.7×28mm SS195, and 7.62×25mm Tokarev, were used in less than 1% of fatal handgun shootings from 2004-2013. Level II threats, and below, were used on officers over 99 percent of the time. When non-fatal shootings are also taken into consideration, this discrepancy grows even further.
For true multi-threat protection, accept nothing less.
CERTIFICATIONS:

VPAM (Germany)
NIJ Certifications Pending
LIBERATOR
TEST REPORT:
Ballistic resistance test
Restriction on Possession or Purchase of Body Armor. 
It is against Federal Law for a person convicted of a violent felony to purchase or possess body armor. In addition, various States also have laws restricting the purchase or possession of body armor by persons convicted of drug crimes, certain felonies, or other crimes of violence. 

Body armor also cannot be exported without prior authorization from the Department of State and/or the Department of Commerce. 
By purchasing body armor from Diamond Age you acknowledge and certify that: (1)  You will not export the body armor article purchased, (2) you have no felony convictions and have not been convicted of any other crime that would restrict your ability to purchase or possess body armor under any State or Federal law, (3) you do not intend to use the body armor for any criminal purpose and (4) you are over 18 years of age. Diamond Age reserves the right, in its sole discretion, to refuse to sell body armor to any person. We do not ship to Connecticut and do not sell to Connecticut residents, unless they are active law enforcement personnel.
Diamond Age will only sell to government entities, law enforcement, military (including AD/Reserve/NG/Ret), first responders, and other qualified personnel with proper credentials (i.e., CCW permit, PI license, Armed Security Guard license, etc.).