FORCEFIELD
$1,100.00
IIIa+, Multi-threat armor system. BALCS-Cut.
Includes a Beez LVR BALCS armor carrier.


Model: Forcefield
Threat Level: IIIa+, Multi-threat
Gender: Neutral
Ballistic material:  UHMWPE hybrid construction
Cover: Waterproof Ripstop Nylon
Weight (Areal Density):  1.17 pounds per square foot
Thinness:  .256″
Average BFD, .44 Mag:  35.7mm
Knife resistance:  <10mm penetration at 24J, P1 and S1 blades.  <20mm penetration at 36J, P1 and S1 blades.
Fragmentation resistance:  Exceeds Military (IOTV Gen III) specifications, 16gr. RCC.
Special threats:  5.7x28mm SS195, 4.6x30mm FMJ, Xtreme Penetrator .357 Magnum and other solid copper handgun rounds, 7.62x25mm Tokarev.

THE DIAMOND AGE FORCEFIELD ARMOR PANEL OFFERS PROTECTION FROM: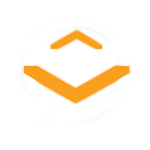 High-velocity SMG special threats, such as the 7.62x25mm Tokarev at over 1700 fps, 5.7x28mm threats at over 2100 fps, and the HK 4.6x30mm at over 2000 fps.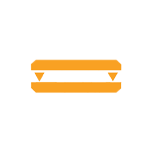 The toughest handgun special threats, including solid copper 9mm FMJ projectiles such as the Fort Defense 9mm Solid Copper Spun (SCS) round.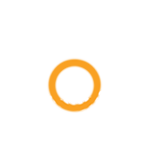 Knifes, spikes, and needles.  Less than 15mm penetration at 36J against both the S1 and P1 blades.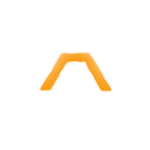 Military-grade frag, with a V50 against the 16gr RCC tested at over 2180 feet per second, exceeding the military's requirements by over 100 feet per second.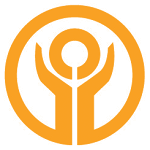 …Most Level IIIa armor vests protect their wearers from none of those threats. 
The Forcefield can protect you from all of them.

For all that, the Forcefield is as thin and as light as the average soft armor panel in its class, at just 6.8mm and 1.17 pounds per square foot.
–
Available in BALCS-cut panels — the military's first choice.  Other police/military cuts available upon request.
–
Uncompromising protection for SWAT, military, and high-risk security personnel.
–
BALCS armor carriers, which can be used both overtly and covertly, also available.
–
For true multi-threat protection, accept nothing less.
CERTIFICATIONS:

VPAM (Germany)
NIJ Certifications Pending
FORCEFIELD
TEST REPORT:

Ballistic resistance test
Restriction on Possession or Purchase of Body Armor. 
It is against Federal Law for a person convicted of a violent felony to purchase or possess body armor. In addition, various States also have laws restricting the purchase or possession of body armor by persons convicted of drug crimes, certain felonies, or other crimes of violence. 

Body armor also cannot be exported without prior authorization from the Department of State and/or the Department of Commerce. 
By purchasing body armor from Diamond Age you acknowledge and certify that: (1)  You will not export the body armor article purchased, (2) you have no felony convictions and have not been convicted of any other crime that would restrict your ability to purchase or possess body armor under any State or Federal law, (3) you do not intend to use the body armor for any criminal purpose and (4) you are over 18 years of age. Diamond Age reserves the right, in its sole discretion, to refuse to sell body armor to any person. We do not ship to Connecticut and do not sell to Connecticut residents, unless they are active law enforcement personnel.
Diamond Age will only sell to government entities, law enforcement, military (including AD/Reserve/NG/Ret), first responders, and other qualified personnel with proper credentials (i.e., CCW permit, PI license, Armed Security Guard license, etc.).